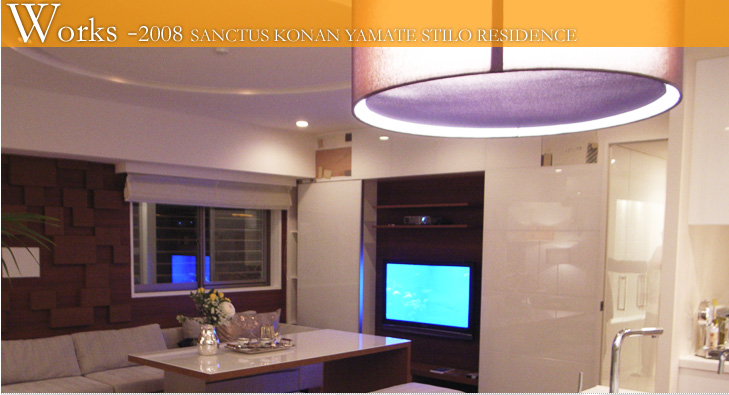 We finished this model room picturing a warm- hearted family full of chatter in a space enhanced by natural wood grain. There's a breakfast area off the kitchen that's a fun space to make pizza dough on the weekend. We call it the "Active Kitchen."
Our Luxury Living & Dining Plan anticipates guests relaxing on the sectional sofa. At night, an adult atmosphere is created by reflections of lace in the sweep of the window. So the living & dining spaces have two different presentations, one for daytime with the family and one for nighttime when the adults get to relax.
Luxury brand natural fabrics are used, that do justice of the sophistication of Kobe.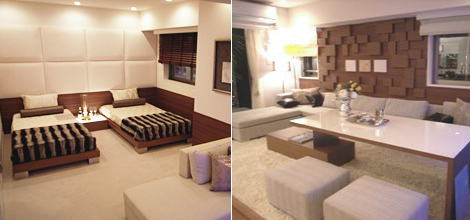 Husband: 45 years old
Sales staff of a medical equipment manufacturer.
Recently he was promoted to manager of the sales section, and he is enthusiastic about his job. He comes home late almost all weekdays. But on holidays he sticks to his family. "I started to learn cooking a while ago. So, on Sunday night I prepare my best dishes for my wife and daughter."
Wife: 42 years old
Wife: Full-time housewife.
The husband likes wine and has installed a wine cellar in the home. The wife worked as a writer before she married. So sometime she helps out old colleagues by working at home. Now that their daughter is getting older, she wants to go back to work.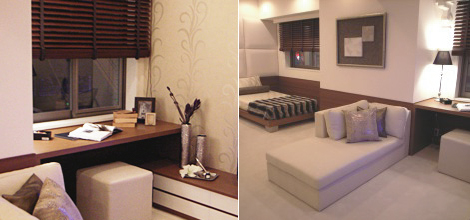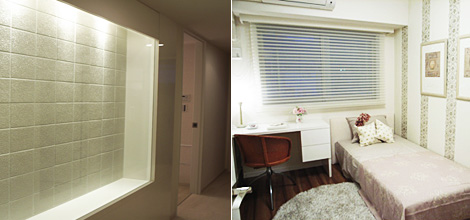 Daughter: 17 years old
Second year at a private senior high school.
Now she is at an age to be interested in fashion, so she adores her large closet. She is interested in fashion and interior design, so she designed her own room to look like a smart hotel. She wants her father to buy her an antique chair.