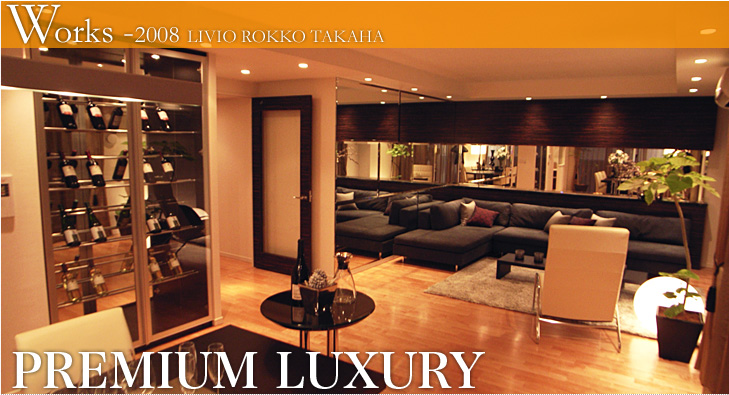 Luxury that can't be found anywhere else. Rokko Sakuragaoka expands time and space - Everything comes to a halt as you take in the way the rooms open up to the sky, trees, light, breeze, and town lights. We planned the interior so that even if it is raining or snow is falling, the scene is appealing and the site graces the views from the interior. This site takes full advantage of the uniqueness of Sakuragaoka. We wish that more and more people could experience this kind of luxury, and discover how much they want to live here in a setting that enriches the spirit. We think anyone who visits this model room and obtains an impression of life at Sakuragaoka will be so impressed that they will fall in love with Kobe, and vow to live there forever.



Husband: 48 years old
Works at a trading company.
He has recently gotten really interested in fine wines. He really loves the interior his wife has created, and sinks deep into the sofa after he returns home, to be soothed by the scene through the window and a glass of good wine.
Wife: 45 years old
Once worked as an art arranger.
Now, she works freelance and is an adviser at a production agency. Her husband often brings home wines from all over the world, obtained during his business trips. She looks forward to cooking meals during the holidays that harmonize with these wines.


Daughter: 17 years old
Senior high school student.
Her hobby is listening to western music. She belongs to the lacrosse club at school and enjoys school life. She puts her whole self into both her studies and club activities.