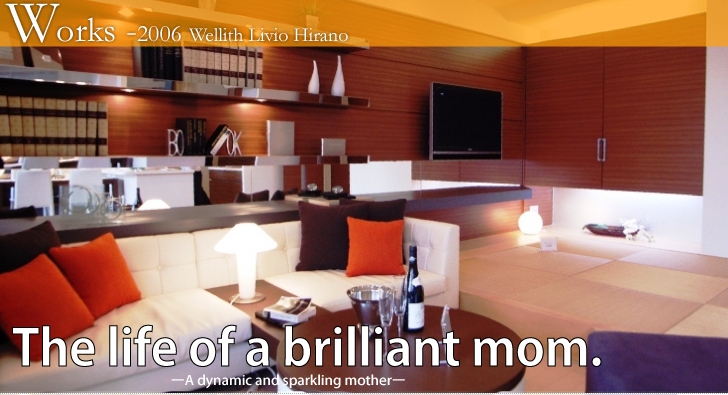 Women inevitably change their lifestyle after marriage and childbirth. They become busy every day taking care of children and doing housework. But a woman who can keep faith with herself as a wife and mother without losing her inner self is wonderful, isn't she? When her child grows up and doesn't need constant attention, she turns her interest to hobbies and work. Still, a couple shares their common concern for the growth of their child. She talks with her husband when they have spare time and becomes even more wonderful as a mom and a woman. We want dynamic moms like this to enjoy their family lives everyday. Therefore, we have designed a natural and warm space that is comfortable for mom and the whole family.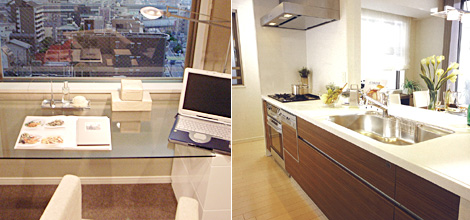 Husband: 35 years old
Planner and salesman for a gourmet magazine. He is really interested in all kinds of dishes because of the type of work he does. Sometimes he cooks for his family. Recently, he especially enjoys interacting with his son and comes home early, skipping some of that overtime work.
Wife: 34 years old
Full-time housewife. Her hobby is cooking and the neighbor ladies really like to sample the dishes she makes, using herbs grown on the balcony. In her blog she introduces new recipes that she is proud of. She was delighted when her herb plants started to sell at a beauty shop that is managed by her friend.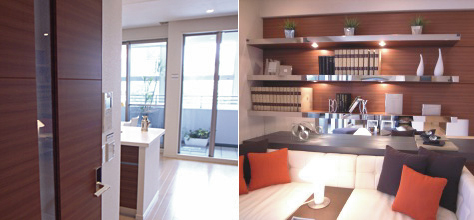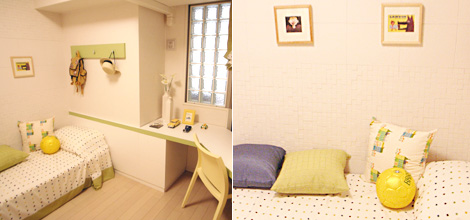 Son: 5 years old
1st year of elementary school. He likes sports a lot and recently joined a local soccer team. He looks forward to playing with his father at the park on Sundays. The soccer ball his father bought him is his favorite thing, and he takes very good care of it.