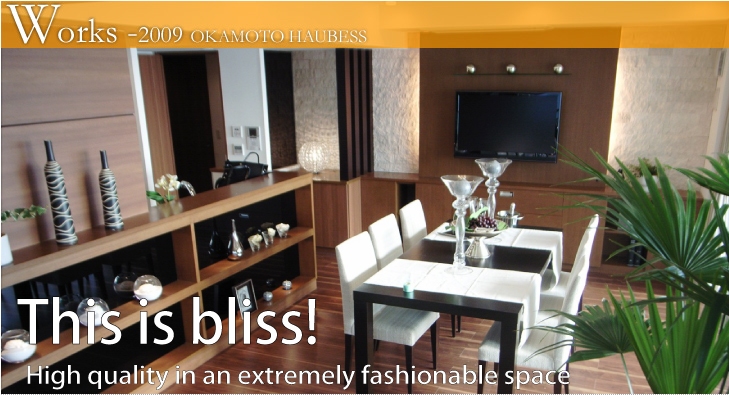 The warm feeling of wood grain embraces the room, making it feel calm and look elegant.
The open style kitchen enables the staff to serve a large range and number of guests, while the diners enjoy the expansive feeling that the dining space affords.
The master bedroom has medium tone walls and dark furniture. The navy fabrics make for a crisp, smart look.



Husband: 47 years old
Professor at a university.
He teaches sociology at a private women's university. He sometimes works at home.
Wife: 42 years old
Food coordinator.
She is an expert at both Italian and Thai cuisine. She enjoys giving parties to try out new menus, with the neighbor wives as invited guests.


Daughter: 16 years old
She's a fresh-woman in a private women's senior high school.
She is interested in fine art and is especially fond of the line drawings of Matisse and Picasso.