「I looked at lots of designs and I felt lost.」
「How could I select furniture, lights, and drapes that would give a more expansive impression in my existing space?」
「I want my family to really love the interior I create.」
「My carpenter is a good man, but his sense of design leaves something to be desired.」
「I'm not satisfied with the advice I got from the coordinator in the furniture shop I consulted. I want somebody to make suggestions based on a close examination of who we are and how we live.」
If you are a newlywed who is decorating your first home, or you've just purchased a new house, you may not know whom to consult. Our Interior D?cor Arrangement Studio is here for you. Design Club has lots of experience planning and designing condos and detached houses. Our Interior D?cor Arrangement Studio is here for you, "to make living spaces come alive."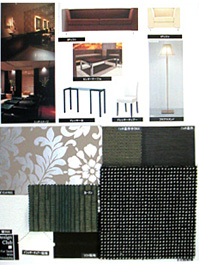 Point 1.
We give you information only professionals have access to. We receive the latest information from manufacturers of furnishings in and outside of Japan, through the Design Club (our production company). We get this information to you quicker and make sure everything is ready to use.
Point 2.
Our years of experience are available for your benefit. We advise you how to make a small space looks bigger and create a fashionable interior, starting from an empty canvas. Look over our photos and see for yourself.
Point 3.
We have a network of suppliers, offering a wide variety of alternatives, to bring your home's interior to life. One of our advantages is that we can select among the products of many manufacturers, here in Japan and abroad as well; we're not restricted to using only one manufacturer's products. Sideboards, custom made by an Italian manufacturer, are very popular among our customers. You can order a sideboard designed especially for you, so you can have the one that suits your interior perfectly.
By combining items from different manufacturers you will come up with new ideas that you never dreamed were possible, or you can even add a unique originally designed piece. Our job is to bring your living space to life in every way.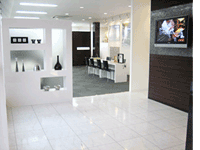 <Arrangement>
The term "arrangement" means to transcribe, put things in order, and dramatize. We named our studio the "Interior D?cor Arrangement Studio" to express our wish to help bring living spaces to life.
We do not belong to any manufacturer or furniture shop. We are eager to support you as an intimate friend who is in a neutral position about your choices.
» Please contact us for details.